Culture
Safeguarding French Polynesia's vibrant cultural heritage
Caring for Nature & Culture
French Polynesia has long inspired travelers, from artist Paul Gauguin to explorer James Cook, and it continues to inspire us to integrate rich cultural experiences into our resort offerings. Additionally, we welcome guests to participate in our conservation programs, designed to help safeguard the archipelago's vibrant cultural heritage and spectacular natural diversity.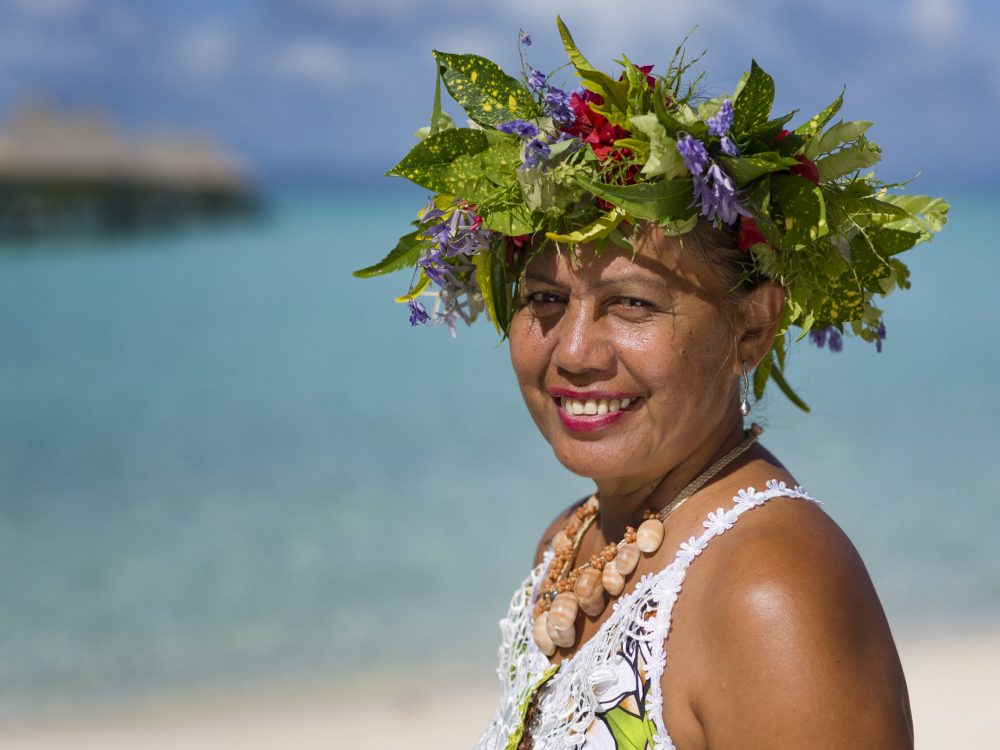 Cultural surrounding
Our employees wear uniforms that pay homage to local culture, featuring tropical flowers or traditional Polynesian designs. The resort's architecture recalls Polynesian traditions through form and materiality, while the decor throughout—such as paintings, sculptures and artworks—highlights local artists. Additionally, local handicrafts are sold in our gift shop.
Experiences
We enjoy organizing Polynesian wedding ceremonies for our guests who wish to celebrate their love the traditional way. Polynesian customs and traditions are also showcased during our themed dinners, which highlight regional cuisine, songs and dances. We offer twice-weekly performances rooted in island culture for guests and local residents to appreciate vibrant, talented dancers and musicians perform.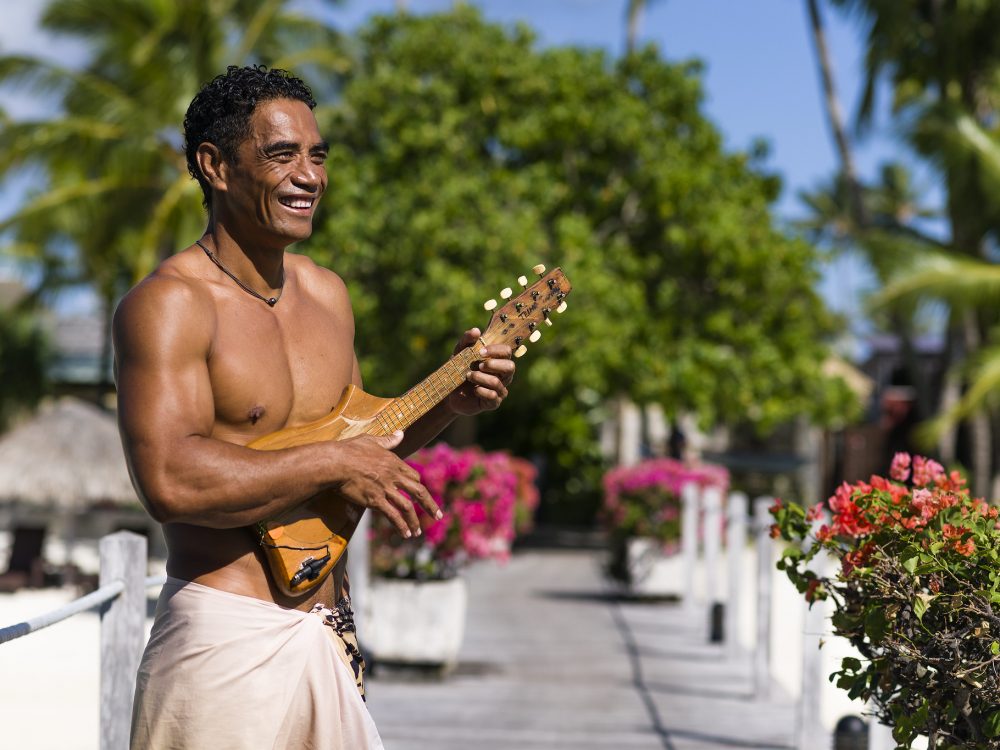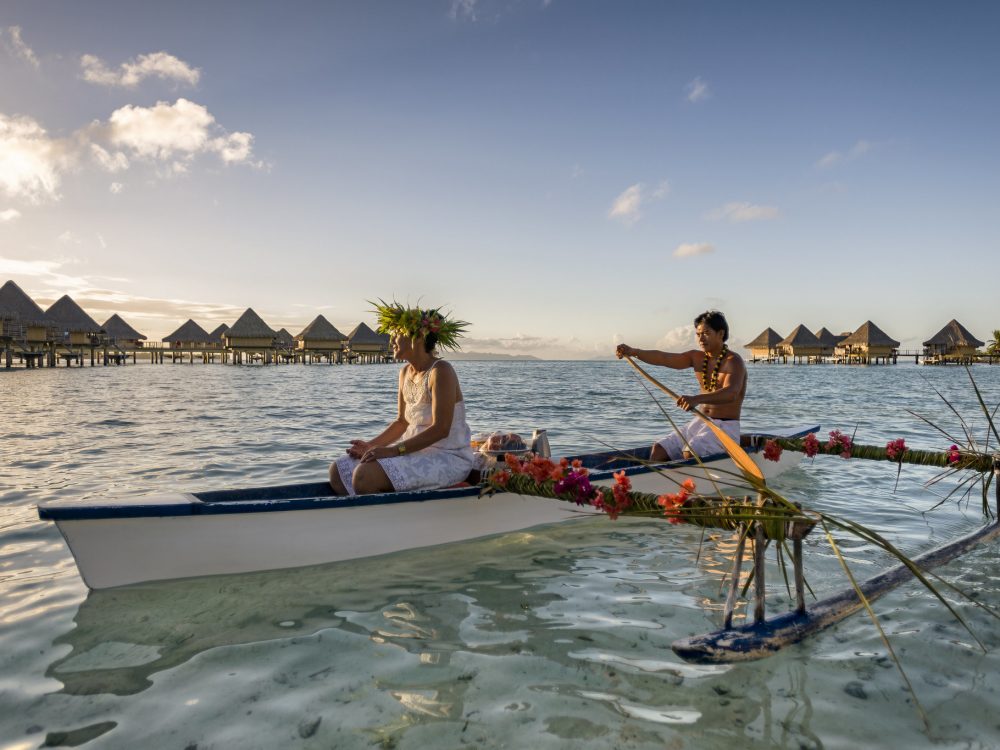 Sharing
Cultural demonstrations by our staff are an excellent way for guests to immerse themselves in Polynesian traditions and practices. These range from culinary workshops featuring the preparation of classic Polynesian dishes such as poisson cru, traditional dance shows or palm frond weaving.
Guests may also discover Bora Bora through the eyes of a local during private rainforest tours. Our knowledgeable guides proudly share their stories and culture on an array of excursions.