InterContinental Hotels & Resorts is the leading chain of luxury hotels in French Polynesia, and one of the first to move into the archipelago. We were able to secure the most beautiful spots in the Society Islands, where our three establishments can be found, and for which we strive to develop sustainable actions wherever and whenever possible.
In keeping with the vision of our parent company, Pacific Beachcomber S.C., our mission is to provide exemplary, authentic and enriching travel experiences for our guests that are environmentally sensitive, sustainable and celebratory of Polynesian cultural heritage. We believe in the power of travel to make the world a better place, protecting our natural and cultural heritage for future generations through exploration, discovery, education and conservation.
Discover our Pacific Beachcomber S.C Sustainability & ESG Report here
Why We Care:
At the InterContinental Bora Bora Le Moana Resort, we celebrate a relaxed sense of place and tranquility that is so difficult to find in today's increasingly hectic world. This allows our guests the opportunity to recharge and be inspired by their stay. Fostering a culture of caring for Bora Bora and its people is both our honor and responsibility, and we strive to extend a warm welcome and authentic island hospitality to our visitors.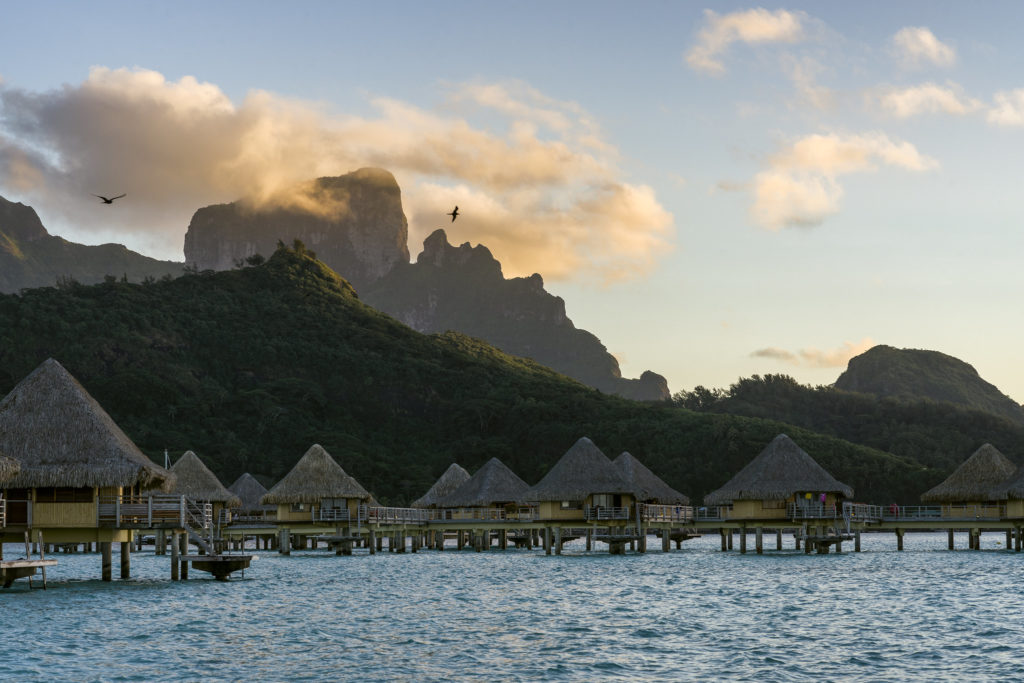 Caring for the Environment
We at InterContinental French Polynesia are guided by an unwavering commitment to protect the precious island ecosystems where we operate. Continuously improving sustainable operations by adopting and spreading environmental best practices is a mission we take seriously.
Caring for Nature & Culture
Core to our sustainability mission are efforts to introduce guests to French Polynesia's breathtaking natural diversity and cultural heritage. The archipelago has inspired generations of travelers, including artist Paul Gauguin and explorer James Cook, and so we invite guests to participate firsthand in our conservation programs in hopes they will become stewards of this environment. We also integrate rich cultural experiences into the resort's daily offerings in order to help safeguard these vibrant cultural riches.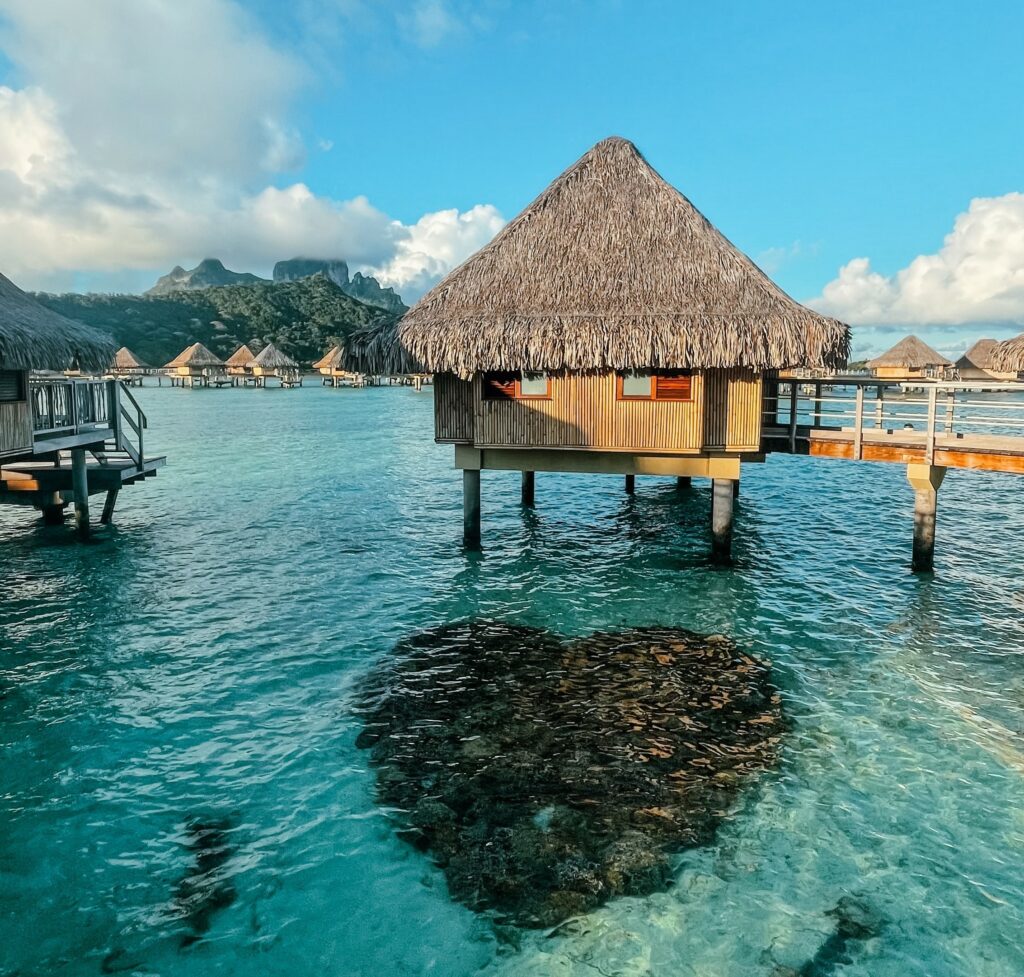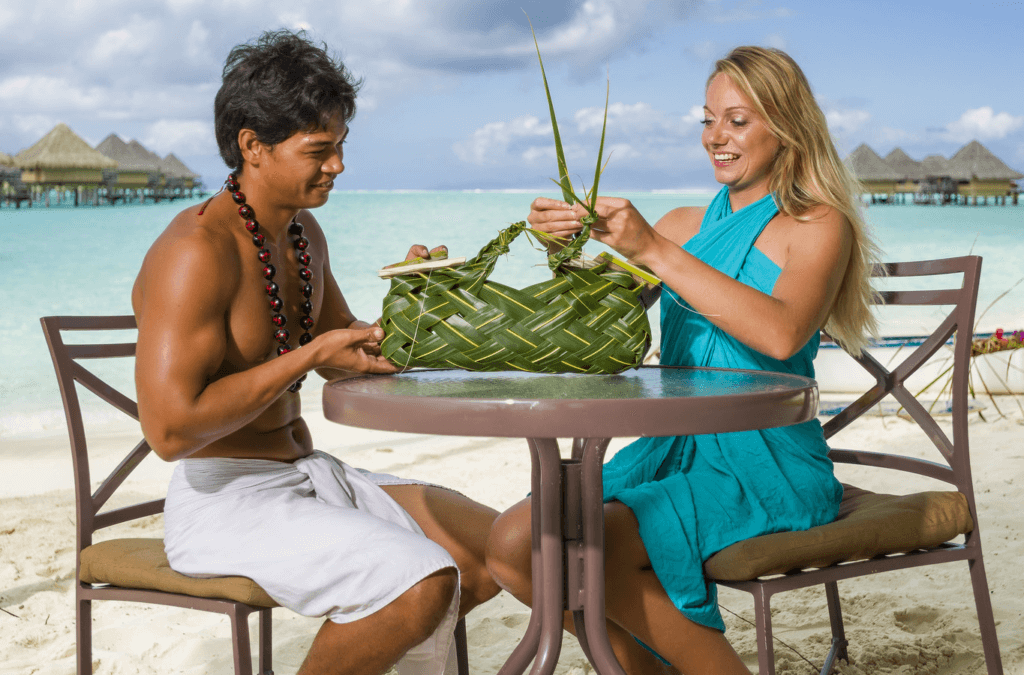 Caring for People
We believe tourism should benefit both travelers and local communities, and we constantly strive to support and promote the people of French Polynesia, resulting in meaningful relationships across the islands.
Sustainability in numbers
As monitoring sustainable practices invites to generate metrics, here are some that are relevent to share:
3
tons of plastic saved every year thanks to the use of dispensers in bathrooms
350,000
plastic straws avoided every year thanks to the use of biodegradable pasta or cardboard straws
5,000
plastic doggie bags saved every year thanks to the use of cardboard boxes
100%
use of low-power-consumption LED lights in all the InterContinental properties in French Polynesia
OUR APPROACH TO SUSTAINABILITY
Our strategy is based on 3 pillars: controlling our environmental impact, promoting nature and culture and ensuring the fulfillment of our stakeholders. Each of these priorities is declined in 2 categories
Energy management
Improving sustainable operations by adopting and expanding energy management best practices
Waste reduction and management
Reducing, reusing and recycling our planet's resources is our rule to maintain sustainability
Biodiversity
Guiding our commitment to protect the precious Bora Bora ecosystems
Culture
Safeguarding French Polynesia's vibrant cultural heritage
Community
Ensuring that tourism benefits both travelers and local communities alike
Our people
Contributing to the well being of our teams